When: Thursday 27th January 2022
Where:  Zoom

Who is it for: Whole Education Member Schools

Cost: Free to Whole Education Member Schools
Registrations: If you are a WE Member and want to sign up for Dr. Kulvarn Atwal's session, please click here. If you are a WE Member and want to sign up for John Tomsett's session, please click here. Please register with your school/trust email address

Our 12th Annual Conference will now be taking place on Zoom between 4-6pm on 20th January, 27th January, 3rd February and 10th February. Each of the 2 hour sessions will consist of an expert keynote, comfort break and a panel discussion featuring leaders from Whole Education Member Schools and members of the Network Leadership Group.
The second session will be taking place on 27th January 2022. Delegates will have the choice between three expert keynotes:
27th January 2022
"The Thinking School: developing a dynamic learning community" with Dr. Kulvarn Atwal
Dr Kulvarn Atwal's keynote will be based on his recent book,  The Thinking School: Developing a dynamic learning community. 
Kulvarn will provide a guide to how school leaders can develop a unique and expansive learning environment for teachers. He will highlight examples of activities that can be promoted to develop informal and formal teacher learning activities, providing guidance on how to lead your workforce development with purpose.
He argues that in the very workplaces where the core business is `learning', the quality of staff learning in schools is poor and underdeveloped – there is significant room for improvement. His conference input – and the book – is essential for all those interested in driving improvement in education in schools and anyone who has cared about children's learning or teacher learning.
About Dr. Kulvarn Atwal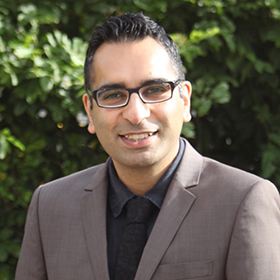 Dr. Kulvarn Atwal completed his PGCE at the University of East London in 1999 and has worked in 4 East London schools. For the past nine years he has been Head Teacher at Highlands Primary School and is currently also Head Teacher at Uphall Primary School. In 2017, 2018, 2019 and 2020 Highlands was recognised by the Mayor of London, Sadiq Khan, as one of the highest performing primary schools in London for pupil progress.
He has just published his first book, The Thinking School – Developing a Dynamic Learning Community, where he presents a model that maximises both formal and informal opportunities for staff development. Through peer learning, modelling, coaching and mentoring, engagement in research and other professional growth activities, the thinking school creates a dynamic collaborative culture that permeates the entire learning community.
---
"Gaining and sustaining momentum for school improvement: obstacles and springboards" with Philippa Cordingley
Philippa's input will be on her groundbreaking work on momentum in schools to better understand what separates great schools from good schools. She will help us to better understand the conditions that are needed to sustain momentum, including how to get over obstacles and make use of springboards, to help you lead your ongoing evolution with purpose.
At the centre of things she will explore the importance of coherence in vision, values, curriculum and pedagogy, with the crucial springboard role that leadership of high quality continuing professional development and learning can provide to gain and maintain momentum in school improvement.
This session will be essential for all senior leaders wishing to develop and maintain momentum for school improvement.
About Philippa Cordingley
Philippa Cordingley, Chief Executive of CUREE, is a renowned expert in evaluation, research use and school improvement and leadership through effective Continuing Professional Development and Learning (CPDL). Philippa leads CUREE's signature research service for evaluating the learning environment for teachers and learners in schools, SKEIN.
Philippa is a member of the recent DfE Expert CPD Group, of the School 21 Trust, of Eton's Research Advisory Group and of OECD's Expert Group for Country reviews of teacher preparation and formation. In 2021, she was appointed Whole Education's new Chair of the Board.
---
"Constructing curriculum from vision and values" with John Tomsett
John will help us to tackle and explore the centrality of curriculum to leading our evolution with purpose, including how you engage leaders at all levels in curriculum development.
Based on a series of blogs on curriculum development (1, 2, 3, 4), in which he explores:
the role of senior leaders in shaping curriculum development

the terms currently used to discuss the curriculum

what elements of the curriculum can we (re)design? How far do we need to consider subject specific pedagogy when designing the curriculum?

a way of developing the curriculum which takes everyone with you, is user-friendly, is based upon sound principles, is academically aspirational and is focused upon developing teachers' expertise.
About John Tomsett
John Tomsett is a nationally renowned school leader
supporting schools to improve the quality of teaching and learning. He has 33 years of teaching experience, with 18 years as a headteacher. He led Huntington School in York, one of the country's leading Research Schools, for 14 years and was a founding member of the Headteachers Roundtable. He offers consultancy on school leadership with a clear focus upon improving teaching and learning and curriculum development.
---