The talented teachers and leaders across the Whole Education network are our greatest strength , and are making change in their schools and classrooms every day. As part of an ongoing series, we speak to Paul Gallagher, Headteacher at Annecy Catholic Primary School in Seaford, about leading a whole education.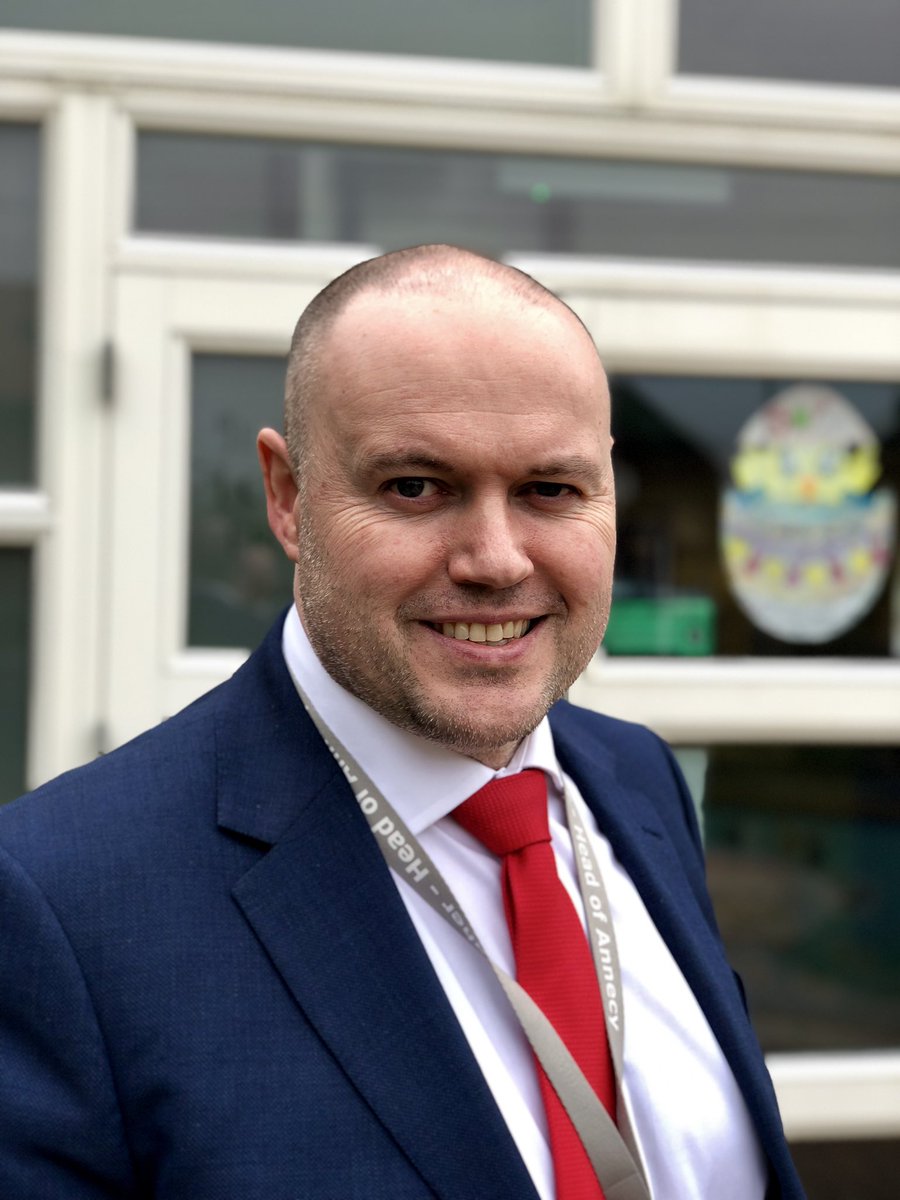 Why did you choose a career in education?
I was late to becoming a teacher. For the two years before taking up work in education I was in recruitment, working with long term unemployed people. People, 50 or 60 years old, would come in to me unable to work further than a mile or two from their homes because they couldn't read a bus timetable. They just didn't have the skills for everyday life. There was so much illiteracy and innumeracy and I just felt that help was coming to them too late.
I took a role as a teaching assistant in a special needs school for nine months before taking up my BA in primary education. I never looked back. I loved it.
On our walk through the school, it was clear you had a good relationship with the children- they felt they could joke with you.
I think the balance between being respected and having a personal relationship with the children is an important one to get right. That's what we're trying to do here, educate our children holistically, not just English, writing and maths- although these were a key focus when we first started here. When we got those subjects where we needed them to be, we were able to broaden our curriculum.
What's been your proudest moment as a school leader?
On a personal level, I think gettting the job here was up there. In the catholic school system, when you become a headteacher you attend an induction mass by the bishop. All of my family came down for it. My mum, a devout catholic, had passed away three years before and it would have meant the world to her- to have a bishop say a mass for me.
But really, every day has proudest moments in it. Walking into year 6 today and hearing them [take part in no hands up class discussion] or just this morning, a year 1 child, who last year couldn't say my name, came in to say 'Mr Gallagher'. The staff we have here make me proud. Whatever issue we have, every Thursday we go into staff meeting and its they that come up with our next steps for how to make learning more effective across the school.
What advice would you give a newly-qualified teacher?
Find time for yourself and don't give up. It's a very pressurised year. You are not the finished article, but no one expects you to be. None of us are. Your love of learning has to be greater than your fear of failure and you need to find a school that is going to support you in taking risks. You should have the freedom to say 'I want to try this because I think it might make a difference to the children's learning'.
What advice would you give children who are leaving Annecy and moving on to secondary school?
Don't stop being curious. We try to have our children leave us more curious than when they started – I hope they can keep that. I think if you are too rigid around assessment and outcomes you end up stifling that curiosity. 
How do you compare your education with the one you received?
It's chalk and cheese really. You know, I always thought I was well-behaved in primary, a model pupil, but over the summer I found some old school reports that suggested otherwise! Paul has struggled to manage his behaviour and can be challenging at times – I couldn't believe it! I think that highlights that we have misconceptions about what school was like.
That said, I do feel there was a culture of there's a textbook now do the work. I remember getting to the end of a maths page and the teacher saying, great- now do the next page. I never really remember any of  the learning.
Here, we do everything we can to give children a much wider experience. We try to take children out of the classroom as much as possible. We bring in visitors and speakers and take the children on trips. Learning to play and instrument in big band. We've worked on our sports provision and exposure by making links with the community, for example Seaford Rugby and Football clubs, that can be continued outside of school. 
We develop life skills that the children can use in secondary school and beyond: collaborative problem-solving, metacognition, oracy.
What are the schools priorities for the year?
To raise attainment in writing- writing for purpose. Our Whole Ed action research project in Oracy is linked to the EEF research around improving outcomes at key stages 1 and 2. We are looking to improve the catholicity of the school to make our RE curriculum as engaging as possible. PE provision- we have a new scheme starting in January, Real PE. 
Attendance has been an issue for us, particularly with disadvantaged pupils. The main issue is around holidays, where parents will take their children away for two weeks regardless of the school calendar. We are in regular contact and work closely with our families which we identify as having high needs. As a result of this work, we've seen students who have 75% attendance last year with 95-96% attendance this year. 
What type of schools would you like to connect with?
Well, through Whole Education we've become aware of Rosendale Research School and we have developed links with them and it's a conversation I'd like to continue. The talk that we had around metacognition and the work they do in their early years was a real inspiration. We are excited to see Sandringham Primary in Newham through Leading a Whole Education at Primary, particularly to view their work with disadvantaged and EAL pupils.
What strengths would Annecy be willing to share with the network?
I think we are 'emerging' with some of the things we are trying to do. Our behaviour strategy, while it is still being fine-tuned, is something that I would point to. I think our no hands up approach in year 6 works really well and its something we'd like to roll out across the school. I would be willing to share our journey where it helps others. I am not saying we are to be held up as the exemplar, but our experience of that journey from RI is one of value. As I sat at the Whole Ed conference [Leading a Whole Education at Primary] conference in November, those I spoke to I could see where we had come from in their context and could share from that position. We are a school on a journey, moving in the right direction, and our door is always open.
To find out about upcoming WE primary school visits near you, visit our events page. Share your teaching story using #wholeeducation.